Looking for free temporary email addresses? EmailOnDeck is the leading source for getting free temporary emails. Everything is very easy and users can get free temp emails in no time. Anyone even with little tech know how can easily create temp emails, thanks to its easy-to-understand web interface.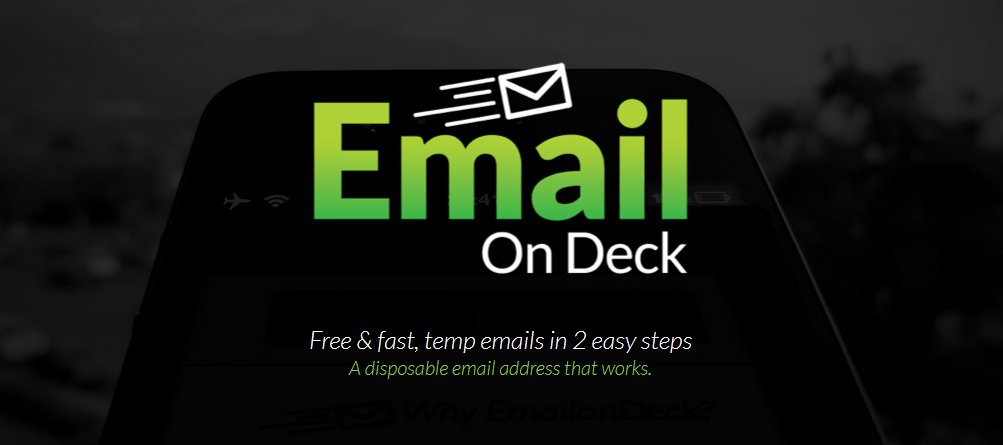 During the daily online browsing sessions, we come across a lot of websites requiring emails to access more features and services. Providing them with your personal email is no less than a risk. So, it's better that you should use temporary email address instead of your personal one to avoid any possible blunder.
Since there's no lack of online websites offering temporary emails, one may get confused with different websites claiming to give you free temp emails fast. It's not necessary that all of them deliver exactly what they say. Many of them do nothing but waste your time.
But this isn't the case with EmailOnDeck. You can create temporary emails quite easily in no time. All you need is to prove that you're not a robot by solving a captcha and you're done.
Here's what the team behind EmailOnDeck has to say about its services:
''EmailOnDeck.com is the premier site for all things relating to temporary, disposable and throwaway email addresses. We want to help you avoid SPAM, protect your online privacy, and stop you from having to give away your personal email address to every company and person on the internet who insists on you giving it to them.''
How look at EmailOnDeck? Please feel free and don't hesitate to let us know your thoughts in the comment box below. We really appreciate your feedback.