OBIEE is a great tool for bringing Business Intelligence (BI) into your organization. These BI tools and applications aid experts and managers to collect information from different sources analyze and share it with others. With time business dynamics are changing and competition is increasing. This requires businesses to gain high value from their BI investments. The future BI will help drive profitable growth and pursue other operational and financial performance goals. It will lead BI in giving you back significant Returns on Investment (ROI) in the most cost effective way.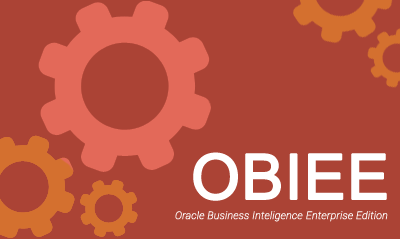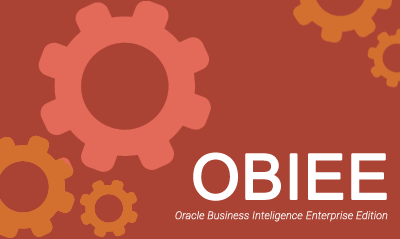 Moreover, BI applications such as OBIEE offer you much more than just being a tool for accessing information. Thus, it provides you a huge set of capabilities such as self-service monitoring of performance and other processes to driving action based on insights. In addition to a comprehensive tool set, BI is pervasive to provide employees insight within the workflow context. It will aid in unifying the fragmented systems into a coherent view while forwards looking information to real time is aligned with the historical data. Furthermore, OBIEE is well integrated to ensure greater accuracy and integrity of information. It supports all BI applications from single-node department to a multi-node enterprise.
OBIEE foundation suite serves all of your above-mentioned purposes. It is the most complete, open, and integrated business intelligence tools and technologies of today. It provides with all the capabilities of BI needed in your organization. These capabilities include ad hoc analysis, multi-dimensional OLAP, scorecards enterprise reporting, dashboards, and predictive analytics on an integrated platform. Using OBIEE you can access information from various different sources including mobile devices web-based user interfaces, industry standard portals, and the Microsoft Office Suite of applications. With the help of it, you can unify all disparate data systems within an organization and a perfect tool for BI integration.
In addition to this, OBIEE is completely open and supports both Oracle and non-Oracle data sources including file-based data to all the relational database management systems. It also supports all the prevailing middleware solutions such as application servers and security systems. Moreover, it also provides openAPIs for integration with a big range of enterprise systems. Access and delivery of information are only provided to those who have the privilege of it. It offers you the best capabilities to manage the development lifecycle for BI applications with good support for a large number of geographically disperse developers. Moreover, it also provides you with a common infrastructure. Using this infrastructure you can produce and deliver enterprise reports, dashboards, ad-hoc analysis scorecards, and OLAP analysis. It also leads to a reduction in costs with a web-based service-oriented architecture to integrate existing IT infrastructure.
It is better for organizations, if it's employees get obiee training so that they can handle the production support activities of the OBIEE application thus reducing the costs of hiring external consultants.
Therefore, in a number of ways OBIEE is a useful BI tool for your organization. In short, it gives you ad-hoc query and analysis the most robust set of reporting, OLAP, dashboard, and scorecard functionality with an amazing user experience that includes visualization, collaboration, alerts, and more. It makes it easier for businesses to access cor