If you are one of those who are always in search of new ways of producing images with the most unusual and original angles, surely you have thought about getting a drone. Small, easy to control and very efficient, they can shoot from a distance and from the heights, producing incredible results.
And to help you with that choice and to explore the possibilities that this type of drones with cameras, we've created a selection of some smallest drone cameras available on the market, which already have the advantage of being cheaper than the larger ones. Check it.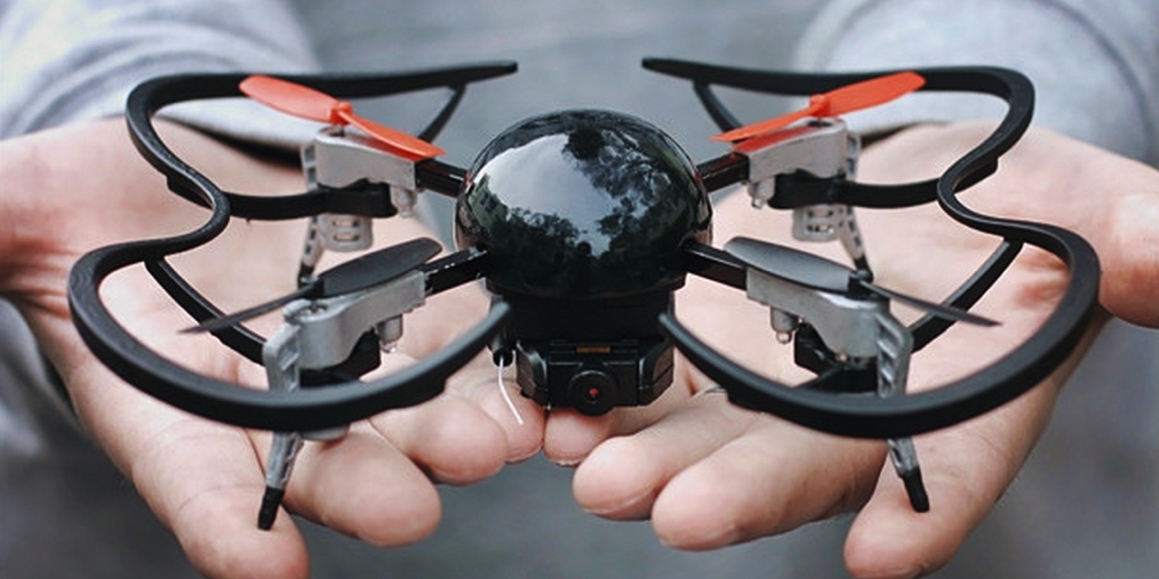 Vidius
One of the smallest and most powerful on the market, the Vidius drone is (4.3 x 4.3 x 1.7) cm in size; you can take photos and stream 420 p quality videos in real time to a smartphone or tablet. With Wi-Fi connection, it can be controlled by applications for Android and iOS, but also has a remote control. Its battery offers seven minutes of flight and can be fully recharged in just 20 minutes.
The Vidius is a good drone for beginners as it has three speed settings that reach almost 50 km/h with a maximum distance of 30 meters. Its cost is $ 95.
Cheerson CX-10C
It comes in the line of toys, as it has low image quality and a very affordable price. This mini drone can be found on several sites with values between $160 and $199. It has two color options and features colored LED lights for night flights.
Its size is 6.2 x 6.2 x 2.0 cm and weighs only 15 g. But the low cost is present in the camera that makes videos and photos with only 0.3 MP and the 4 minutes of flight that the battery can handle. The CX-10C has three speed variations and reaches the maximum distance of 20 m using the remote control.