Cryptocurrency mining is a hot topic these days. Everyone is struggling to find the right way to earn passive income. Electroneum is a 100% secure and private cryptocurrency that's designed especially for mobile users. If you want to earn some extra money through mining, look no further than Electroneum because it's one of the best cryptocurrencies that you can mine on your smartphone. In this blog post, we'll let you know how you can mine Electroneum cryptocurrency on the go using your smartphone.
Electroneum is a little new in comparison to other cryptocurrencies. Despite this fact, it's growing at a fast pace and if this continues, the day isn't far off when it'll be the best cryptocurrency for mobile users. Since its inception, ETN has achieved a market cap of around $142 million. The team behind Electroneum wants to make it easy for everyone to access cryptocurrency. They have developed intuitive, easy-to-use software which is available on different devices. Both computer and mobile phone users can setup this software to start mining Electroneum.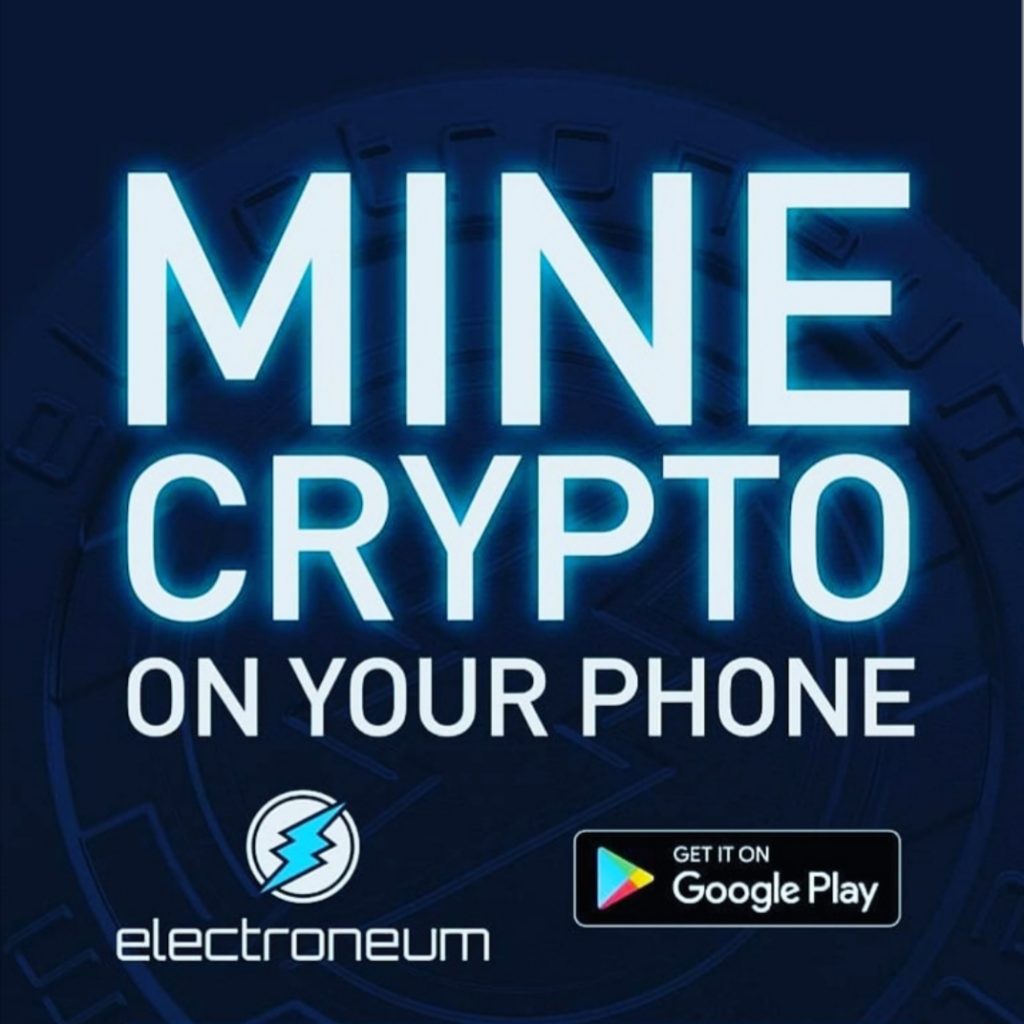 Different Ways of Mining Electroneum
There're two methods of mining Electroneum: solo mine and mine as part of a pool. Solo mining is ideal for those with high computer power. The biggest advantage of solo mining is that you don't need to pay for anything. Mining As Part Of Pool is suitable for newbies who are new to crypto world. This method allows you to mine Electroneum without having to invest in special hardware.
Mining Electroneum on mobile phone
Create an official Electroneum wallet & start mining ETN off your smartphone. You can also download Electroneum app to start mining. The app is currently available for android users only. The iOS version will be available soon.  The app is available absolutely free on Google Play Store.
How to Register an Electroneum account?
Getting registered with Electroneum is very simple and easy. Visit their website and fill in the necessary information to get things started. The next step is to verify your email through email verification. You also need to provide your personal phone number and alternative email address to strengthen your account's security. This is how you can get registered with Electroneum to start trading and mining Electroneum. It sounds easy, doesn't it?
Mining ETN using a CPU
The first thing is to create your wallet to store your Electroneum. All you need to is to invest in high-end hardware to enjoy more passive income. The more powerful your hardware, the smoother and easier mining will be. If you're having trouble creating wallet, you can do your own research on how to create a wallet. It's very simple and you don't need any special training to do so. Simply go to the downloads section of the Electroneum website and there you'll find information on how to create a wallet.
Have something to say about Electroneum mining? How you look at this story? Please feel free and don't hesitate to let us know your feedback in the comment section below.