For the business owner who needs to send packages to customers, there are plenty of courier software options available. These include Key Software Sytems LLC, OnnaWay, AlphaCourier, and Samsara. Which one is right for you?
Key Software Systems LLC
Customized logistics and final mile delivery providers require a technology platform that brings agility, speed, and automation to keep your teams and customers synchronized throughout the delivery lifecycle. Final Mile delivery providers are choosing Key Software for a customizable technology platform that delivers results across on-demand, e-commerce, retail, same day & next day distribution, scheduled & routed, and warehousing verticals. From integrations to settlements and invoicing, Key Software has you covered!
OptimoRoute
OptimoRoute is an online route planner that allows for optimal planning, routing, and optimization. It is designed for delivery management and can be used by any business that needs to plan routes for their drivers.
OptimoRoute uses data, real travel times, and geographic distances to create the optimal routes for your drivers. This will minimize the amount of time it takes to make deliveries. It also incorporates variables like the number of stops, vehicle load capacity, driver work time, and more.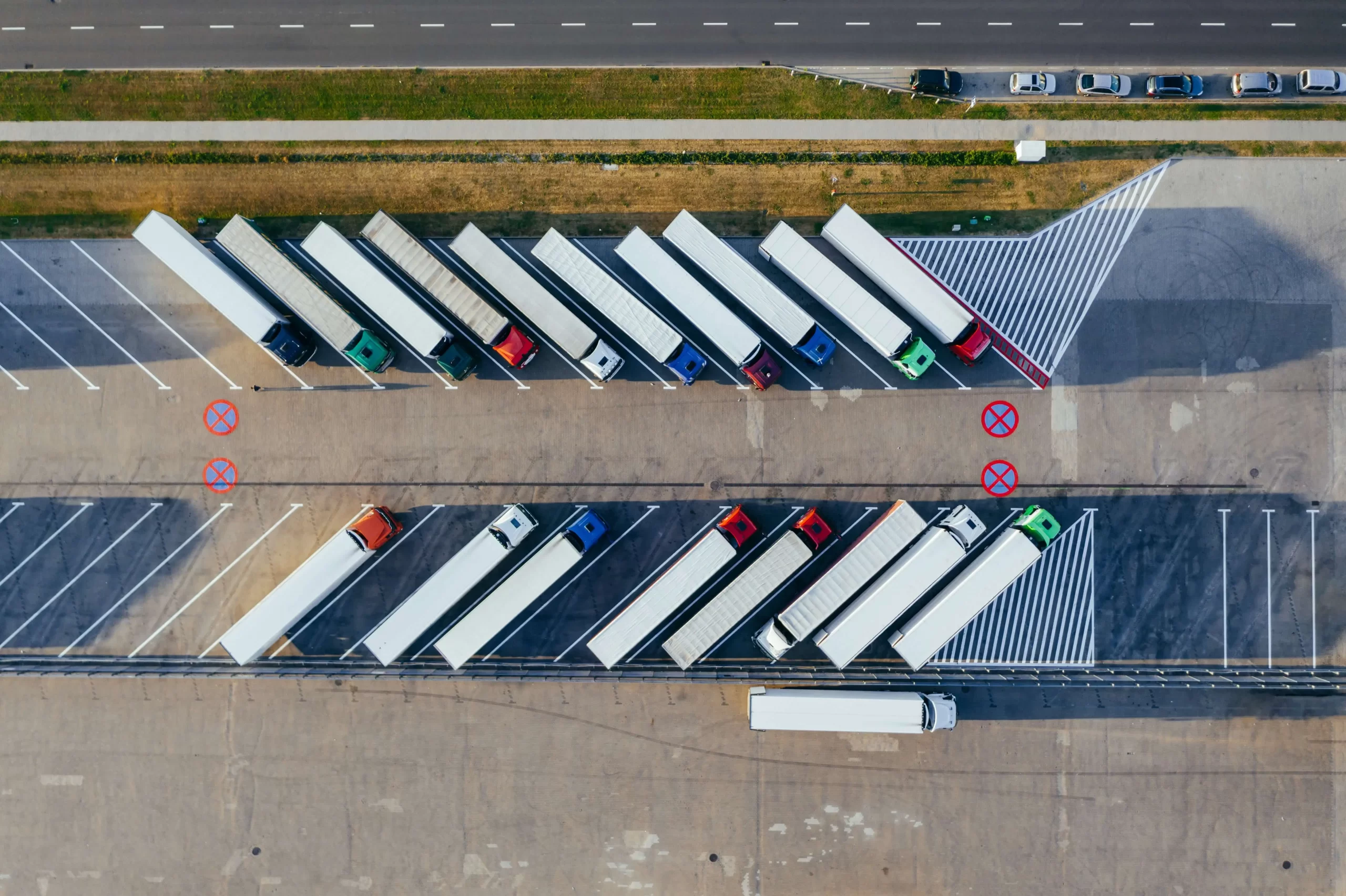 OptimoRoute can also help you manage orders and tracking. With its automated notifications, you'll know exactly when your drivers are on the road. Moreover, OptimoRoute provides you with a mobile app for your drivers. They can use this app to record their location, send text messages, and capture photos.
OptimoRoute is also integrated with many different systems, including Garmin TomTom and Navigon GPS devices. It can also import hundreds of orders at a time. Besides, it has an easy-to-use interface. Most users don't even have to know how to use OptimoRoute to get started.
OptimoRoute offers three different plans to choose from. The Starter plan allows for 250 orders at a time. The Business plan includes 500 orders and the Enterprise plan can accommodate up to 750 orders. However, the Starter plan doesn't include real-time tracking.
OptimoRoute provides an affordable solution for your transportation needs. If you're a small business, it can help you streamline your business and increase your productivity. But if you're a large company that deals with a lot of deliveries, it may not be the best fit.
OptimoRoute's customer support team is available to provide you with the best support possible. You can also sign up for a free trial to test out the software.
OptimoRoute's pricing plans are simple and straightforward. You can choose to pay per vehicle, per month, or as a monthly subscription.
You can also sign up for a free 7-day trial to test out the software. During this trial period, you can track your shipments with the help of a built-in delivery tracking feature. In addition, you'll receive delivery updates in real-time.
AlphaCourier
AlphaCourier is an advanced courier management system that offers a number of features. These include electronic proof of delivery, real-time tracking, and a GPS-enabled dashboard to keep you in the loop. You can also link your AlphaCourier with some of the leading accounting software solutions, so you can track your expenses and income with ease.
If you're running a courier business, you know that keeping up with your daily operations can be a full-time job. With the help of advanced courier management software, you can focus on your business while automating time-consuming tasks. It also helps you give your customers a great experience.
AlphaCourier is a useful piece of software that can be used by any kind of courier company. The system allows you to manage your fleet, schedules, and packages. Additionally, it provides a central hub for all deliveries. This improves driver safety and efficiency.
Real-time tracking is one of the AlphaCourier's most important functions. This enables you to get an accurate view of where your drivers are at any given time. Getting an idea of where your deliverers are and how long they have to spend there is a must in any new system.
Electronic proof of delivery is a pretty important feature of any courier management solution. Proof of delivery can help you avoid unnecessary expenses and save time by reducing the amount of paperwork your drivers have to fill out. Getting an electronic signature from your end recipients is a nice touch too.
In addition, GPS-enabled dashboards provide an accurate view of your drivers' current locations. Push alerts are a useful feature that can remind you of any adjustments you need to make to your deliveries.
One of the most important features of AlphaCourier is its route optimization function. It enables you to deliver more packages in a shorter amount of time. This helps you save fuel and labour costs.
Another useful feature of AlphaCourier is its customer portal. A customer portal can include scheduling capabilities, an overview of recent and current deliveries, and even a payment portal.
There are many different courier software systems available. Many of them will be able to integrate with popular Sage accounting software solutions. This means you'll be able to streamline your tax returns to HMRC and pay your employees with speed and ease.
OnnaWay
OnnaWay is a software that helps you streamline all your billing and delivery processes. You can send notifications to agents, assign tasks, and set deadlines. It also provides you with a comprehensive suite of delivery management solutions, including real-time tracking of drivers and fleet vehicles.
OnnAway's cloud-based solution is suitable for businesses of all sizes. The solution includes an online client portal, a mobile app for drivers, and automated order update communication through text messages.
OnnAway has helped small businesses improve their sales and customer service. Users have reported a 43% increase in revenue in the first year. Customers can track the status of their orders on a map, and even get estimated delivery times. This software also allows them to generate online invoices.
Another great feature of OnnAway is its ease of use. In fact, it doesn't require any additional hardware for installation. Its simple user interface and excellent user satisfaction rating make it one of the top POS Software in the industry.
Using OnnAway, you can track your drivers in real time, assign orders to your agents, and get detailed reporting. The company's solution is also available for iOS and Android. Moreover, customers can view the location of their pizza delivery driver in real-time.
Unlike other courier software, OnnaWay's user-friendly solution requires no downloads for customers or drivers. Instead, it enables you to dispatch orders in seconds.
OnnAway offers a free trial for new customers. If you're considering switching to a Courier Management Software, it's a good idea to compare its features with the ones you're currently using. While there are other courier management systems out there, the benefits of OnnAway are unmatched.
One of the reasons why OnnAway is a leading solution is because it offers the fastest delivery management system in the industry. With its intuitive, easy-to-use interface, it's designed to help any type of business achieve better customer service and sales.
OnnAway offers a variety of other features, including real-time notification of deliveries, automatic order updates through SMS, and API integration for clients. The company has been providing high-quality software for businesses for years.
Samsara
Samsara is a fleet management and telematics platform that offers real-time tracking and reporting of drivers, vehicles, and assets. It also helps transportation companies manage safety tools.
Samsara customers include construction, food and beverage, higher education, local governments, and transportation and logistics firms. They use the software to track employees and trucks, and to reduce operational costs.
Samsara has a free trial, which allows users to try the software for 30 days. Customers can customize their pricing plan based on needs. If they are interested in a longer contract, they can receive discounts. The system is cloud-based, which means that it does not require software to be installed on a company's computer.
One of the major benefits of the system is its ability to provide real-time visibility into remote locations. This lets managers see where their drivers are and which routes they are taking. Additionally, it provides fuel and idle time data.
Another great feature of the app is the ability to track hours of service (HOS). When a driver makes a stop, the app will report how many hours they are working.
Samsara also includes an ELD (Electronic Logging Device), which captures critical truck information and uploads it to the dispatching service. Drivers can view their HOS on the Samsara Driver App.
There is also a GPS device that can display the best route for a particular trip. Managers can build new routes for repeat use. Using the software, drivers can deliver their packages faster, which lowers fuel costs.
Overall, Samsara is an effective, versatile courier software that can improve efficiency and help you achieve regulatory compliance. However, it has a few shortcomings. Some of the features may not work with certain types of vehicles.
In addition, the system requires a reliable internet connection to operate. Also, customer support is slow. As a result, it is best for those who have a clear idea of what they want to accomplish.
Overall, Samsara is an excellent courier software for those who have a clear vision of what they are looking for. However, customers should be cautious with deep integrations.