Just when you thought the candy crush nightmare was over, there comes a new one. We don't hate the puzzle games, it's just everyone gets addicted to them. You can have a conversation without these games. Whatever the case is, people are enjoying it, and in the end, that's all that matters.
Carrying on, the new madness is named as the Cookie Jam. This is pretty similar to the crush but it has its own unique points and has all the makings of a hit product.  This is a clone of the Candy Crush Saga that has heavy accents from Bejeweled.  It's a great game for people looking to turn up the challenge after Crush Saga.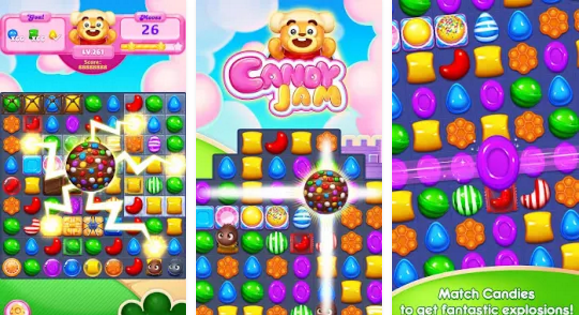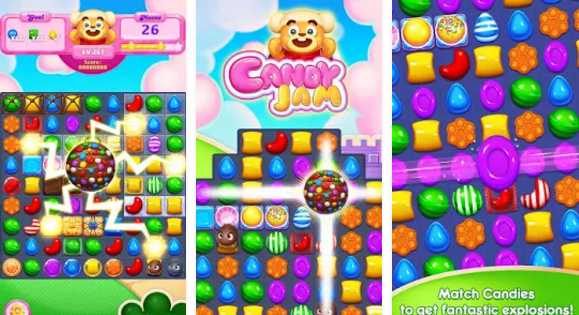 Instructions to Play
Playing Cookie Jam is very easy, all you need to do is change two adjacent pieces, match at least three of the same pieces in a row or column in order to score.  You can always raise the bar by combining 4 or more pieces together and score even higher.  If you want to create an even bigger explosion, you need to form an L or T with the swapped pieces. Forming one of these letters in Cookie Jam will help you to win instantly.
Similarities with Candy Crush
To start with, Cookie Jam features a food related theme and you can't tell the difference between graphics. There isn't much of a story, all you have is the Monsieur Chef Panda who ventures off to an culinary journey. He is traveling the world in order to collect the best recipes for a baking competition.
As you progress through the campaign, you will unlock new challenges, skills and bonuses. This game comes with a wide array of matches to keep things interested. It won't take a rocket scientist to say that Cookie Jam will be trending for the upcoming months.