Printers come in all shapes and sizes from the smallest travel-sized printers to workgroup workhorses and industrial behemoths. For most users, however, Consumer Reports explains that it comes down to choices between laser or inkjet. These come in the form of a regular printer or an all in one. Multi-function printers offer greater versatility as they include a printer, scanner, and copier which many home users, and especially businesses, find extremely useful.
These digital printers offer greater control and often include mobile and cloud printing and enhanced manageability options. 'What Digital Printing Press Can Do for You' by HP provides a run down on the many advantages that come with digital printers, which includes faster turnaround times compared to non-digital printing presses, and they are easy enough to operate for most people even without a tech background. As a result, the computer hardware giant also notes that most printer options today are digital, with varied sizes and functions to accommodate a wide range of use cases.
So, with all the available options on the market, this short guide will give you an idea of what you should look for when picking a printer that's right for you.
Home Use
When looking for the right printer for your home, first consider whether you want a digital inkjet or digital laser printer. Laser printers still offer the fastest monochrome printing speeds and generally have a higher page yield per cartridge than inkjet printers. This trend is changing, however. New continuous ink printers can offer close to 10,000 pages of monochrome printing and as much as 7,000 from each color cartridge. This means a lower cost per page and less spending on ink.
The other factor to consider is whether you need a device that scans, prints, and copies. These are generally a great idea for small businesses and offices, but they also make a lot of sense for the home. Instead of buying a separate device for each function, which will cost you a lot more and take up more space, a multifunction printer is a great idea. They can cost as little at $60 or as much as a few hundred, with the more expensive options offering mobile printing, Wi-Fi and cloud printing among many other features. Multifunction units are also multifunctional, whether you need to print school papers, reports, or photos they can handle it all with ease.
Business and Office Use
While the choice remains the same if you're running a home business or have a small, medium or large office, due to the sheer volume needed in a business environment, a laser printer is generally the better option.This is why Business Insider calls laser printers a long-term money saving option compared to inkjet models. Not only are they faster but they are also more durable and are able to handle more rigorous demands. They also have fast network connectivity and are designed to juggle multiple print jobs due to faster processors, more memory and faster print engines that can crank out more than 35 pages per minute.
On the other hand, if you or your employees travel for work regularly, many manufacturers produce special mobile printers that are small and thin enough to fit in a briefcase. These make useful accessories on the road and many don't need a power source other than a USB cable to a laptop.
3D Printers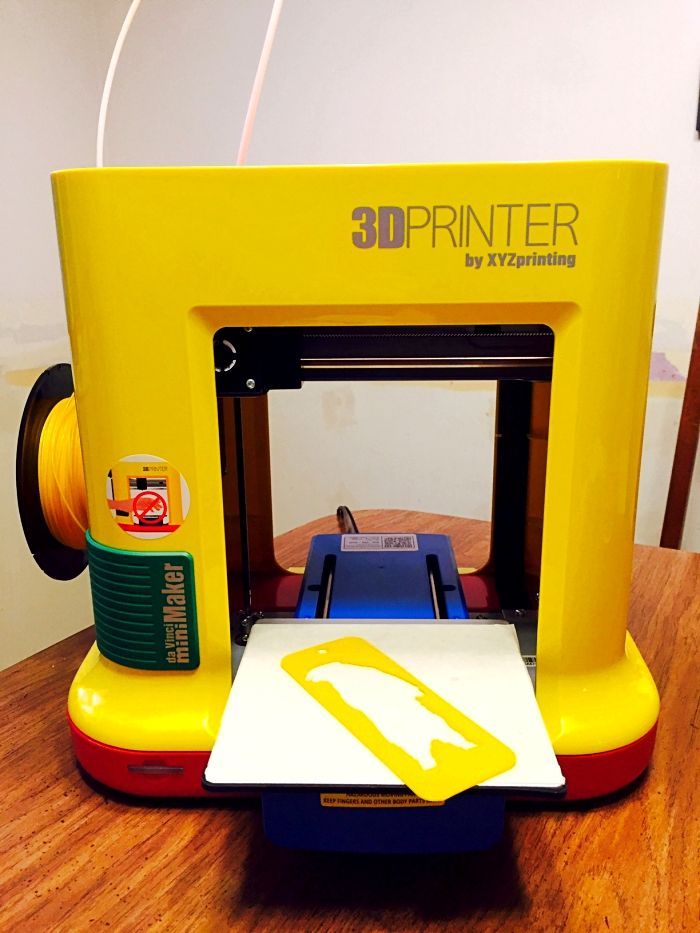 While 3D printers are still considered by some as a novelty for home use they can come in handy if you have a design business, run a shop involved in short-run manufacturing, need to create mock ups for your business or just need plastic replacement parts for various things around the house. Just a decade ago 3D printers were massive, expensive machines reserved for industrial processes like the construction industry, plumbing and heating, and many others.
Now, these incredible devices have become affordable enough for use by designers, engineers, hobbyists, schools and the average consumer. In our post on the 'Types of CNC Machines' we mentioned how 3D printers create shapes by reading an inputted design to create an object using layer upon layer of a plastic material. They can print in different colors, depending on the model. 3D printers range from a few hundred to a few thousand for models that have more colors, can print larger objects and have higher resolutions.