Brief Introduction:
The samsung gear virtual reality (VR) is a mobile based device that is developed by samsung electronics in collaboration with an american virtual reality technology based company 'oculucs'.It has been used for watching HD videos,for making movies realistic than ever.It has also  been used for playing new generation games that look great on the 3D technology.It is a revolutionary invention of in the field of technology.It opens amazing new worlds  for you with full of adventures and fun.It is being used by armed forces for the purposes of training without actually going to real war sites as well as for many other purposes.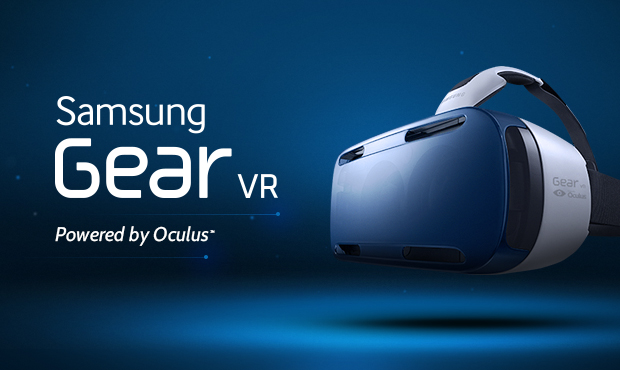 Working of  Gear (VR):
During its working a compatible samsung galaxy device acts as the display panel  as well as the processing unit.While, the device itself acts as a controller equipped with the inertial measurement unit (IMU) for the purpose of rotational tracking.It also contains the field of view or field of vision (FOV) that regulates and controls the sensations and  psychological activities.The samsung gear virtual reality device is designed only for the samsung galaxy flagship smartphones.In order to use it  you have to paired the smartphone with the oculus app.
Specifications:
The Gear VR headset additionally incorporates a touchpad and back button bhind it, and also a vicinity sensor to identify the working of device.The touchpad and button allow the  information capacity and capability  for clients to interface with the virtual situations.The Samsung gear virtual  gives you 360 degrees virtual undertakings through its accelerator,gyrometer,geomagnetic and proximate sensors.The device has super amoled display for non stop entertainment and amusement.It  replicates the environment and stimulates the physical presence of the users.It has  high refresh rate and a low- persistence display that are essential for the  optics system to provide incredible  gaming experience.
It provides adjustable , versatile and user friendly framework environment through its unique features.The main aim of this invention is to create a life size, 3D virtual environment without the limitations that are usually associated with TV screens or computer screens.